A kinder, more natural way to communicate with your dog
Enjoy the best design and function combined together
Unlike other dog training collars that choke or pinch a dog – possibly leading to windpipe and even optic nerve damage – the Scruffy Guider dog training collar uses a kinder, more natural approach.
The Scruffy Guider's patented double-collar design imitates a canine's earliest sense of training: the gentle nudge and scruff squeeze of the mother to keep her puppies under control. It also incorporates a unique handle that allows you to guide your dog without a leash. The Scruffy Guider eliminates that guilty feeling dog owners have when their dogs pull too hard on the leash. Once that guilty feeling is gone you can communicate naturally and start training and teaching your dog proper behavior.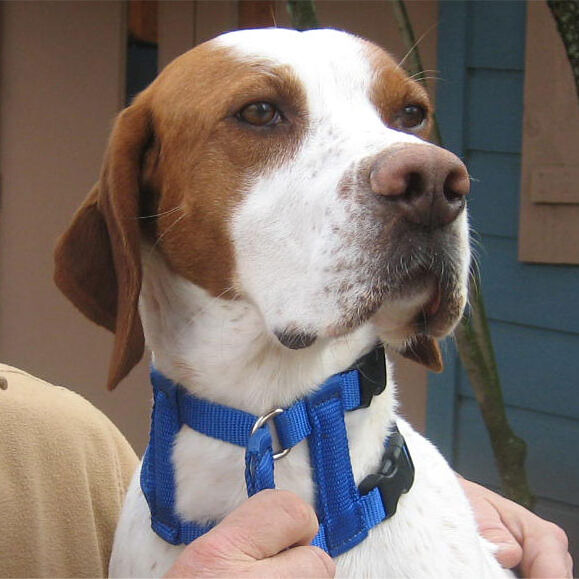 A new standard in dog training collars
Pet owners feel it is the ultimate collar for training all puppies and dogs.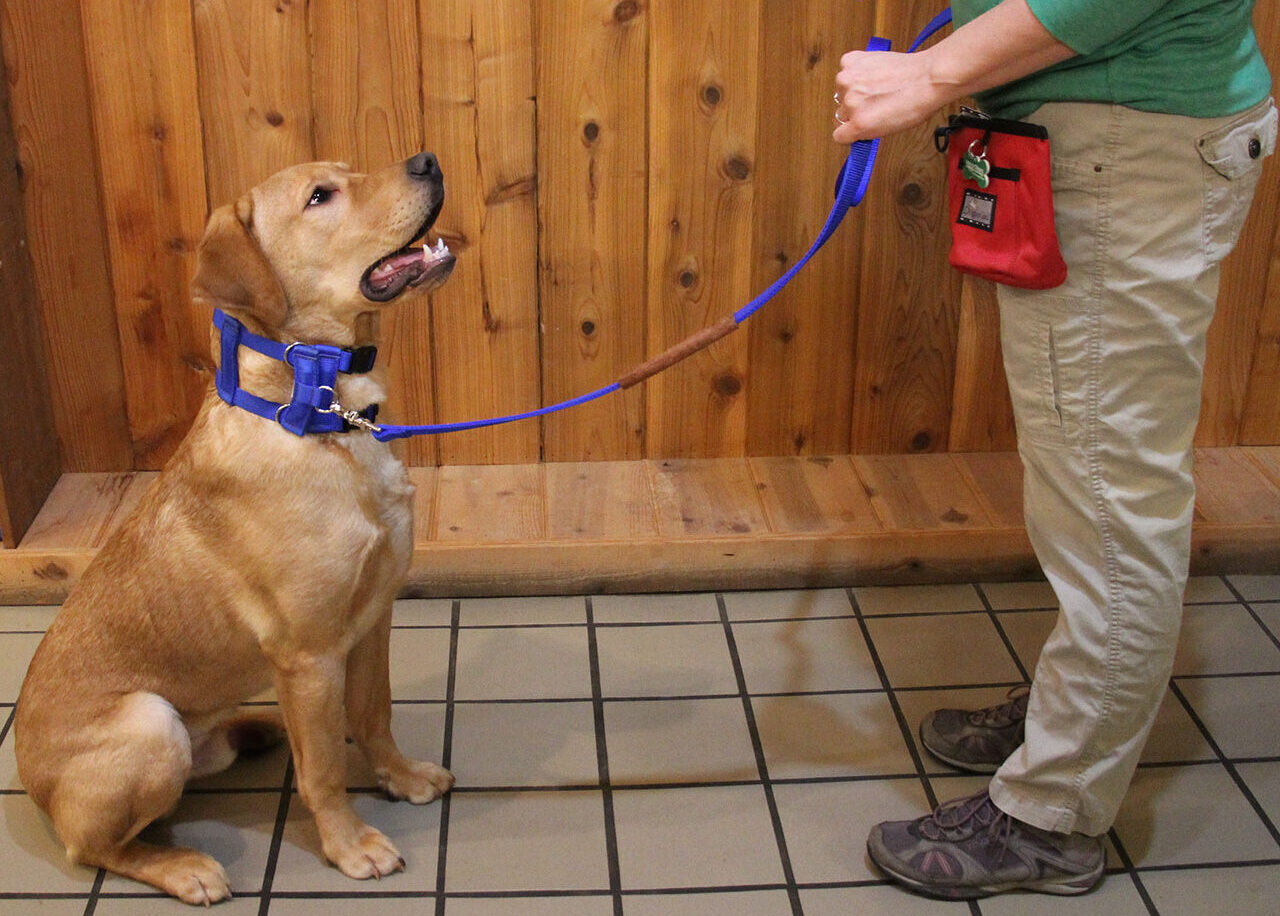 Gentle and Safe on the Dog's Neck
Proven Successful by Professional Trainers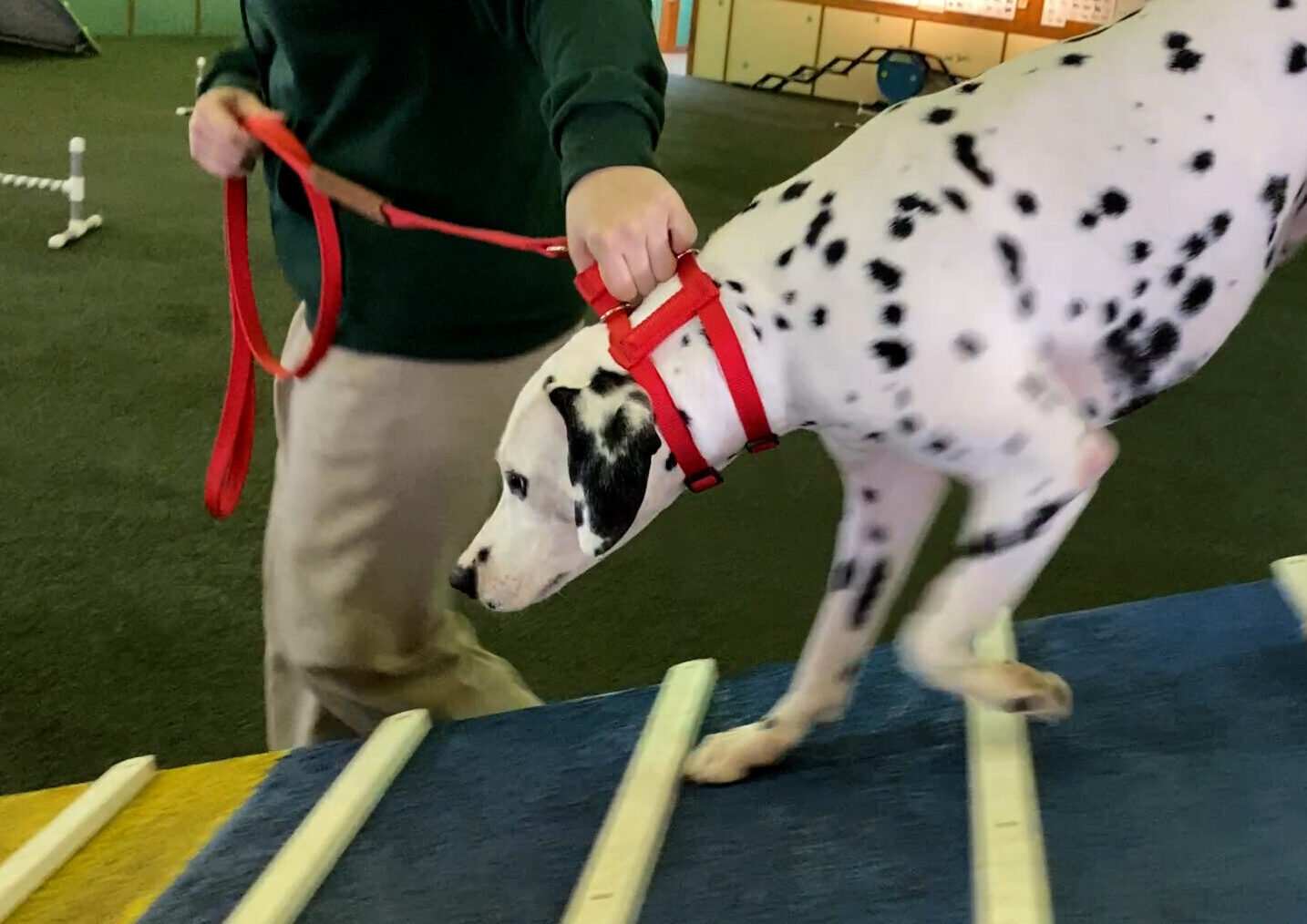 Great Collar for Obstacle Training
Convenient Handle for Off-Leash Training and Guiding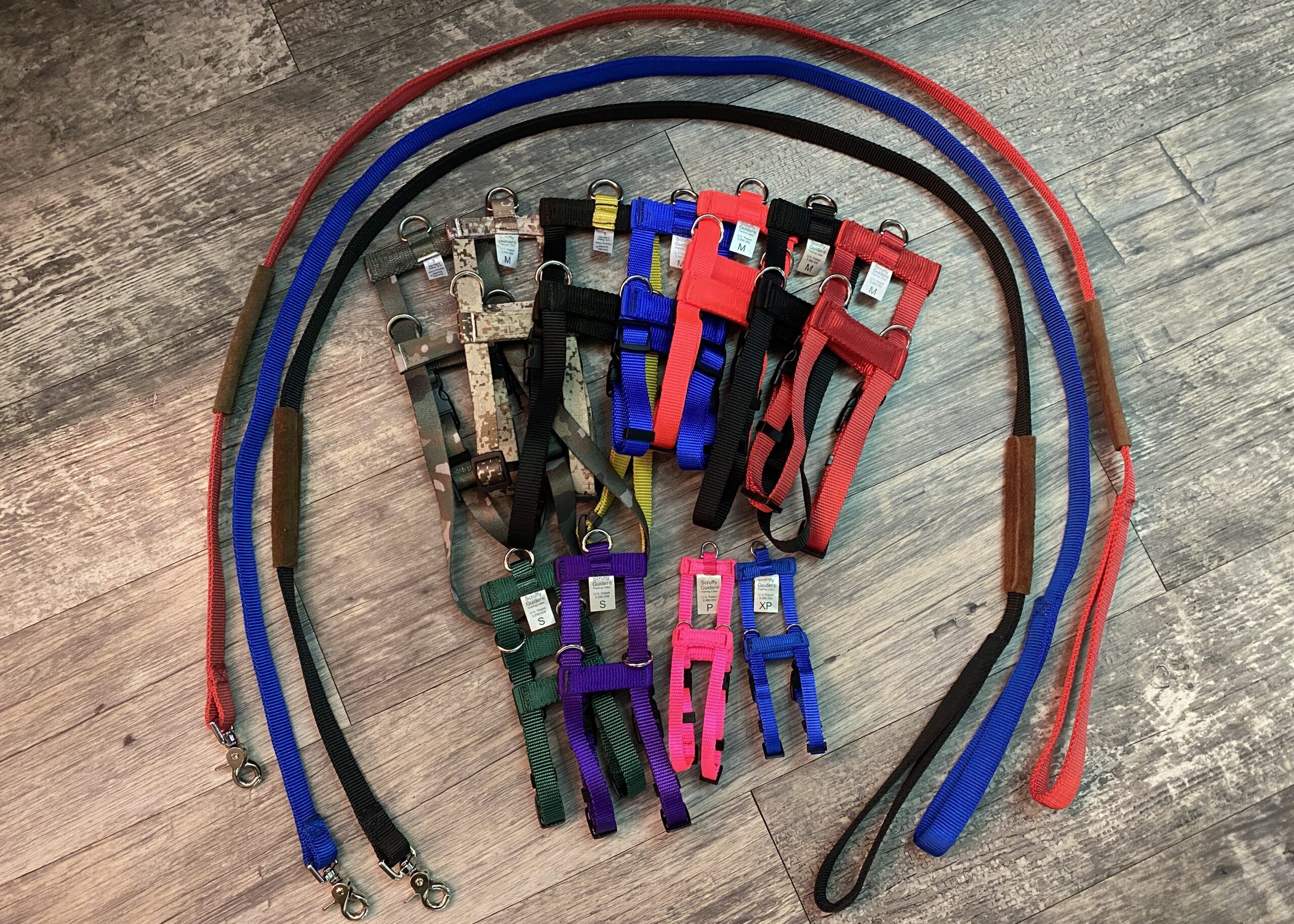 6′ Matching Double-ply Nylon Leash Available
The Whole Dog Journal Approves
The perfect training collar is the Holy Grail of the dog training world…
It's refreshing to find a humane training collar that delivers at least some of what it promises. The Scruffy Guider is such a product."
"I discovered that the handle, offered only on the slip collar, did come in handy on several occasions."
"…the collars fit and rode well, with one strap high on the neck and the other resting at the base, and did seem to more widely distribute any pressure caused by the dog's pulling, as promised."
Pat Miller, CPDT, CDBC, of Peaceable Paws, and author of "The Power of positive Dog Training and "Positive Perspectives" had this to say in the May 1999 issue of The Whole Dog Journal
Properly Fitting A Scruffy Guider
These instructions conform to the dog in a left side heel position. The first loop, higher on the dog's neck, allows the handler to manage direction and guidance. Each of the two loops can be adjusted individually to fit your dog's neck. Most dogs are narrower at the top of the neck; if this is the case, adjust the top loop to make it a bit smaller.
3) Have your dog sit facing you and place the collar around your dog's neck in the "P" position.
2) Unsnap the black quick-release snaps.
4) Adjust each nylon strap to fit snugly around your dog's neck.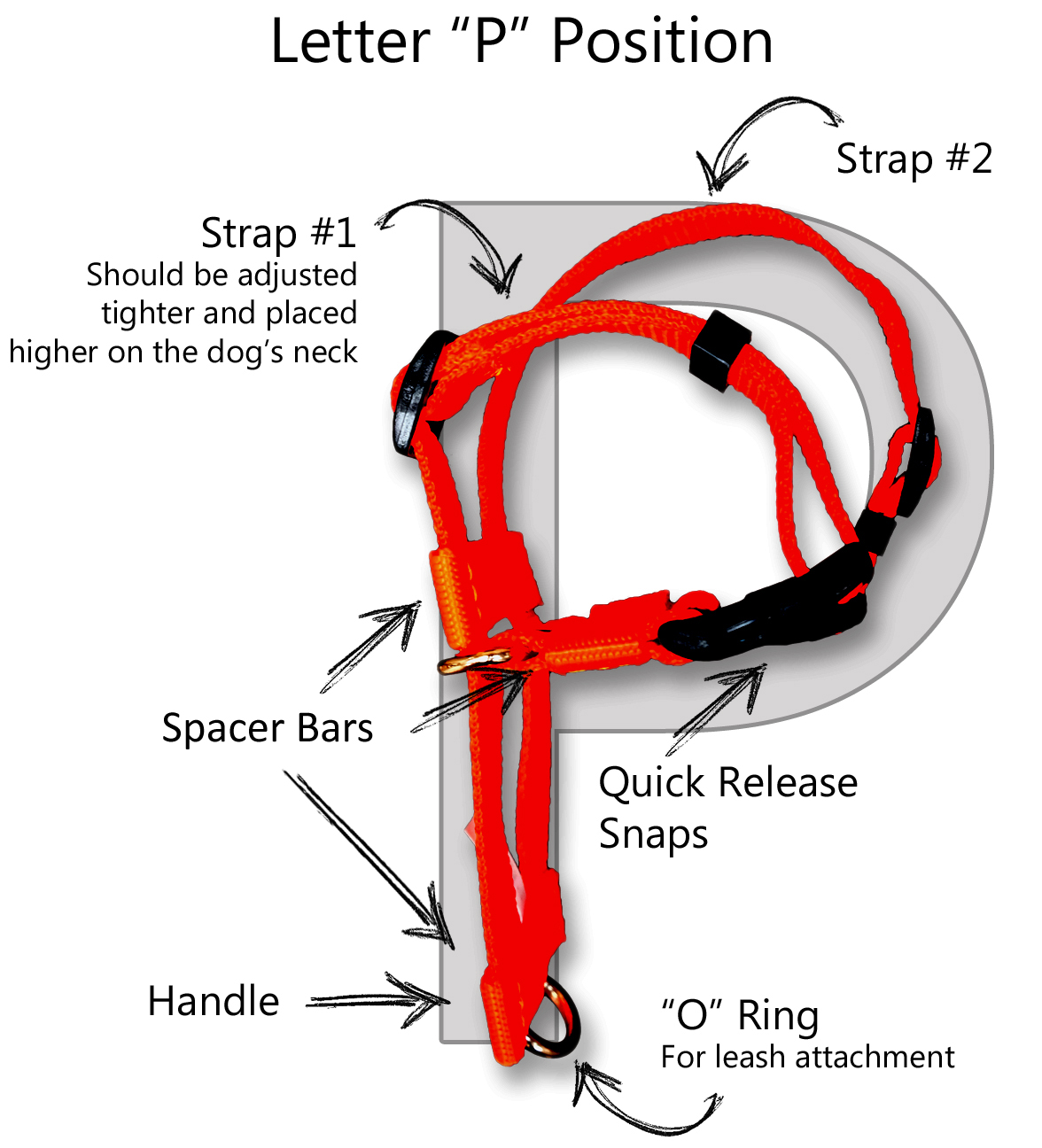 Experience the difference.
Experience the difference in your dog when you begin to communicate in a natural, effective way that is humane and easy on your dog's neck.